Facilitation and Contract Close Out
FAILING TO PLAN IS A PLAN TO FAIL
We believe that effective project closeout is one of the most important aspects to what our Clients consider as a successful project. All to often this is not undertaken with the rigour that this phase of the project should receive. Drawing upon our Project Management Services we effectively support all of the Project's team members so that they meet all contractual and legislative project obligations.
It is by applying GGGI's collective resources, which include trained mediators and negotiators that enable us to effectively manage project team members to remain focused upon the Project's objectives.
Our philosophy contributes project members to remain focused upon the Project's objectives, thereby retaining control of the outcome with the Project Team rather than third parties.
This approach avoids both unnecessary cost and time being incurred by the Project team members, and promotes a win-win situation on the project.
Our ability to draw upon our own internal resources, professional certifications, accreditations and significant industry experience allows GGGI to effectively perform review and project close out procedures that lead to our Projects' achieving the definition of Total Completion.
CASE STUDY
Leisure Centre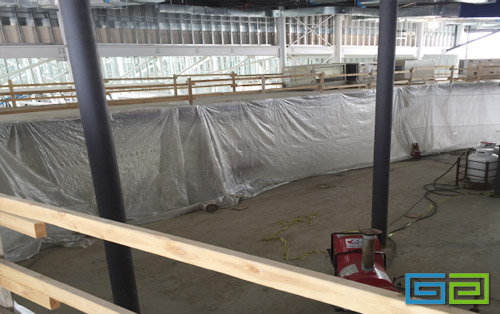 The expansion of an existing institutional facility for a Municipal Authority faced many challenges, which prompted the Owner to engage Gordon + Gordon Group as the Owners Representative.
This role expanded to include facilitation with the Owner, Contractor and the Consultant. We acted to collectively seek ways to issue information in a timely manner, and to agree to scope changes that acknowledged both cost and schedule impact.