Who Will Guide You Through A Construction Process?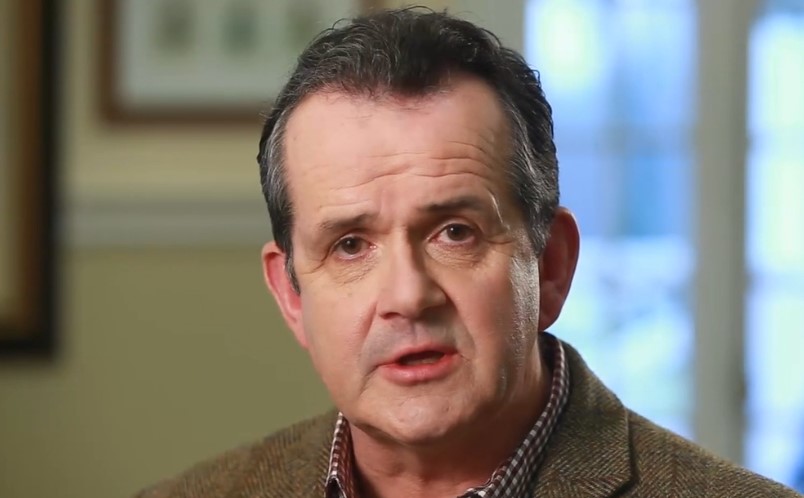 The Construction process is perhaps like no other we are likely to encounter. It is lengthy, complex, and fragmented. There is confusion as to whom an Owner should approach, to guide them on their journey.
A Walk Through the Project Life Cycle
---
[accordion]
[accordion_toggle title="Feasibility"]
Working with our clients as their owners representative, we assist them in reaching a decision as to whether a potential construction project represents the best way of meeting their defined needs.
In entering into an interactive and collaborative dialogue with our Clients, we seek answers to the following questions:
Why is the project needed?
How to effectively incorporate sustainability so that it complies with your corporate responsibility policies.
Which construction implementation methodology best fulfils your needs?
What is a reasonable budget cost?
What is a reasonable timeline from inception to completion?
What are the financing options available?
What risks should be considered and are they acceptable?
What are the benefits that may result from this project?
It is our ability to ask appropriate questions early in the process, and gather meaningful information on behalf of our Clients that empowers them to make informed decisions as to whether a project will satisfy their identified needs.
[/accordion_toggle]
[accordion_toggle title="Strategy"]
Once a decision to proceed with a construction project has been made, the Gordon + Gordon Group's second defined Project Management Service is to assist our Clients in identifying and specifying their project's objectives.
It is our ability to guide them through the steps necessary to develop a comprehensive project specific execution plan early in the project process that help ensure our Clients objectives are achieved.
We work with our Clients to identify their project objectives and constraints by:
Creating project specific goals that justify the need for the project
Identifying SMART objectives, which define the project's expected outcomes
Developing a project specific approach with deliverable milestones to assess progress of key stages of the project
Establishing project scope parameters, as a reference point
Defining genuine start and finish constraints
Identify intrinsic and extrinsic factors, which have the ability to influence the project's outcome
The preparation of a project specific plan allows the Gordon + Gordon Group to work with our Clients as their Owners Representative to develop project specific strategies that allocate project risk to those best equipped to manage them.
[/accordion_toggle]
[accordion_toggle title="Preconstruction"]
Our Pre-Construction Consultation services focus upon finalizing our clients needs, identifying whether these are feasible, and developing strategies that reduce the risks in a seamless process to meet the project objectives. The Gordon + Gordon Group achieves this by becoming a single conduit between our clients, and the project's stakeholders to transform their identified needs from objectives to project deliverables.
We collaboratively work with our clients to manage their risks, to provide an optimal project solution by developing budget, risk and cost control procedures during project design development.
This proactive approach ensures that project design can be efficiently delivered with predictability of cost, time and quality.
By adopting a proactive Project Management Services approach by interlinking each stage provides our Clients with a powerful resource by:
Establishing parameters of responsibility with the design team
Management of co-ordination and progress meetings
Actively participating in design team activities, statutory consents, and utility planning
Hosting and managing pre-construction meetings
Development and implementation of project control and monitoring systems, including Risk Registers, Benchmarking and Change Control
Implementing value engineering focused upon meeting our Clients' objectives by optimizing construction methodologies
Effectively managing the construction industry supply chain to our Clients benefit
[/accordion_toggle]
[accordion_toggle title="Contract Administration"]
Our experience gained as Consultant, Contractor and Owners Representative provides our Clients with the knowledge that we understand the construction process from all project stakeholders perspectives. It is this depth of knowledge that enables the Gordon + Gordon Group to look beyond the day-to-day challenges of constructing a project. To identify the reasons that influence risk, we provide our Clients with timely information that empowers them to take informed actions necessary for a successful project's outcome.
As Owners Representative we adopt a collaborative, non-adversarial approach in dealing with the project's stakeholders. This single point of contact and holding ourselves accountable for our actions is translated into a proactive and effective construction monitoring and reporting service.
We extend this same level of professional review service to Lending Institutions by reporting on both budget and schedule considerations, providing our Clients with information in a timely manner. These include:
Planning development, monitoring and reporting
Ability to organize project stakeholders into an effective project team
Prepare meaningful and informative reports that identify a project's status, related to cost, time and quality
Risk registers that identify information assembly, control, innovation and value engineering
[/accordion_toggle]
[accordion_toggle title="Closeout"]
We believe that effective project closeout is one of the most important aspects to what our Clients consider as a successful project. All to often this is not undertaken with the rigour that this phase of the project should receive. Drawing upon our Project Management Services we effectively support all of the Project's team members so that they meet all contractual and legislative project obligations.
It is by applying GGGI's collective resources, which include trained mediators and negotiators that enable us to effectively manage project team members to remain focused upon the Project's objectives.
Our philosophy contributes project members to remain focused upon the Project's objectives, thereby retaining control of the outcome with the Project Team rather than third parties.
This approach avoids both unnecessary cost and time being incurred by the Project team members, and promotes a win-win situation on the project.
[/accordion_toggle][/accordion]
---
---